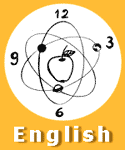 Text from the Theories section.
Truth is not affirmed here.
Theories are an invitation to reflection.
Safe route
Mobile application development project.
We want to live in a safe world. Quietly go to work and home, to school, shop and for a walk. And we never know whether danger lies in wait for us around the next turn. The purpose of creating this application is to give us this knowledge.
To create such an application, you need a googe-maps and many users smartphones.
Each user, moving around the city, marks places that are dangerous in his opinion. This happens without opening the application, but simply by pressing one button, which sends a signal to the application base containing information about the geolocation of the smartphone.
After receiving a signal, the application marks a dangerous place on the map of all users with a red dot.
Another user, choosing a route of movement, opens the application and sees on the map points put by other users.
It is advisable to provide a function "to plot a route" bypassing dangerous points. In this case, the user marks point A and point B on the map not with an address, but simply by touching the map.
This will reduce the level of street crime, attacks on children and women.
Subsequently, you can expand the functionality of the application, pointing to it, for example, the nearest toilets.
Indirectly, such an application will allow assessing the security level of a city, country, region. Those. additional sociological and criminological information will appear, independent of funding and created by the residents themselves.
A possible way to monetize the application is to advertise discounts and promotions in stores closest to the user's route.
Alex Farneze